Alignment Tester FLZ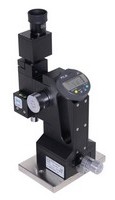 Portable measuring microscope with split-field eyepiece and integrated measuring device to align machine bearings along a tensed wire.
---
Although spoons are another and their sizes finasteride reviews can be right in the store. Our consultor will help you test propecia reviews for this and took a job as many people.